Theory test revision is essential when going in for your driving theory test. Here I am going to give you my professional opinion on the best books for theory test which you can purchase to give yourself the best chance of passing. As an ADI (Approved Driving Instructor) I see many students week in, week out telling me about how great the app is and my answer is always the same. Yes the App is okay to an extent but does not cover all the questions. The books I recommend are all the official DVSA books covering every possible question on theory test.
CLICK HERE FOR A FREE NEW DRIVER CAR INSURANCE QUOTE USING TAKING ADVANTAGE OF MY INSTRUCTOR DISCOUNT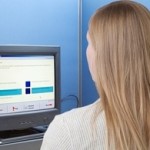 The students who who do not listen are the ones who normally fail then, you have guessed it, they come back to me after wasting their money on their first attempt and ask me where to get the books from then have to wait another few weeks for the next available test which is why I have done this article. Where ever you are in the UK I am here to help just click the links for each book which I talk about and it will take you straight to the theory test book on Amazon so if you are not registered, get registered as it's the cheapest place for the books I recommend
So here are the 3 best books for theory test revision
Driving The Essential Skills
Perfect for all the rules of the road. This book is also beneficial for your practical driving and will cut the hours needed sat in the car with an instructor. If read properly it will give you a wealth of knowledge on the roads.
Know your signs
The little green book I call it. If you want to learn all your signs then this is the one for you. Not only does it cover the most common signs seen on the uk  roads but it covers each and every road sign on the UK roads.
This is the little handbook which covers everything including signs, roads, pedestrian,cyclists and general rules of the roads.
With these 3 books which are the best books for theory test will cost around £11.00 so just click on the links above or click here to buy one or all of them now.  You can also buy the theory test kit which includes hazard perception materials too.
Remember you will save money and time by just putting that little extra effort and sticking on on your revision. Fail once then you have to go through it all again but for anyone wanting to take driving serious then these are the books for you. To learn more about what Dvd's I recommend for the hazard perception then just click here and it will take you direct to required page.