Behind the wheel
Everyday observations and comments from Darlington based driving instructor John Nicholson on everything and anything 'driving'!
Following Boris Johnsons announcement today. Driving lessons in
England

 will be back on from 12th April 2021

Driving tests in England will resume on April 22nd 2021, any driving tests in England prior to this will not go ahead and a replacement test will be rescheduled automatically.

CLICK HERE FOR A FREE NEW DRIVER CAR INSURANCE QUOTE USING TAKING ADVANTAGE OF MY INSTRUCTOR DISCOUNT
Guidance for driving lessons
Driving lessons in England should take safety measures and although not law it is recommended in England to wear face covering, open windows and sanitize car.
For the driving test in England a face covering is still important and must be worn for your test to go ahead unless you are medically exempt which should be raised on the application for the driving test.
Instructors should make sure windows are allowing ventilation on the driving test in England and car should be thoroughly cleaned before taking the student for driving test.
You can get all full guidance on the links below
Driving lesson guidance from April 12th 2021
Coronavirus guidance for driving test and theory test UK
For more advice click here  for more information.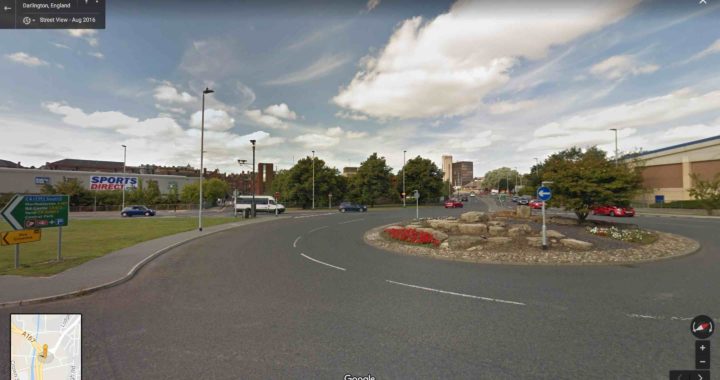 Driving test cancellations will always occur so never think you are in the dark waiting ages for a driving test. A driving test cancellation for Darlington test centre is quite a common practice, in fact this week alone I have had two pupils which have been offered a Driving test cancellations in Darlington test centre and saved a 6 week waiting time just by simply buying the cancellation checker by clicking the link below.
Driving test cancellations can occur for a number of reasons, whether that be for personal reasons, or even your instructor could advise you to cancel your test and change it to a later date if he/she feels you are still not up to scratch as the date for your test comes closer.
Driving test cancellations in Darlington makes failing not such a negative thing because, even if you have failed your test recently then at least look on the bright side as in if you nearly passed then waiting time can be cut by using the cancellation checker and getting straight back in for test. You can also look at it like this, whatever you did fail on you can squeeze a couple more lessons to tidy up what you failed a little more and give you more of a chance in passing your test next time around, which you will be able to talk through it with your driving instructor and see what he/she believes or feels you could improve on or at least practice a bit more before your new test date is either set or is upcoming.
CLICK HERE FOR A FREE NEW DRIVER CAR INSURANCE QUOTE USING TAKING ADVANTAGE OF MY INSTRUCTOR DISCOUNT
Theory test revision is essential when going in for your driving theory test. Here I am going to give you my professional opinion on the best books for theory test which you can purchase to give yourself the best chance of passing. As an ADI (Approved Driving Instructor) I see many students week in, week out telling me about how great the app is and my answer is always the same. Yes the App is okay to an extent but does not cover all the questions. The books I recommend are all the official DVSA books covering every possible question on theory test.
CLICK HERE FOR A FREE NEW DRIVER CAR INSURANCE QUOTE USING TAKING ADVANTAGE OF MY INSTRUCTOR DISCOUNT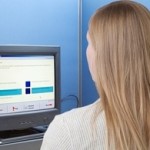 The students who who do not listen are the ones who normally fail then, you have guessed it, they come back to me after wasting their money on their first attempt and ask me where to get the books from then have to wait another few weeks for the next available test which is why I have done this article. Where ever you are in the UK I am here to help just click the links for each book which I talk about and it will take you straight to the theory test book on Amazon so if you are not registered, get registered as it's the cheapest place for the books I recommend
So here are the 3 best books for theory test revision
Driving The Essential Skills
Perfect for all the rules of the road. This book is also beneficial for your practical driving and will cut the hours needed sat in the car with an instructor. If read properly it will give you a wealth of knowledge on the roads.
Know your signs
The little green book I call it. If you want to learn all your signs then this is the one for you. Not only does it cover the most common signs seen on the uk  roads but it covers each and every road sign on the UK roads.
This is the little handbook which covers everything including signs, roads, pedestrian,cyclists and general rules of the roads.
With these 3 books which are the best books for theory test will cost around £11.00 so just click on the links above or click here to buy one or all of them now.  You can also buy the theory test kit which includes hazard perception materials too.
Remember you will save money and time by just putting that little extra effort and sticking on on your revision. Fail once then you have to go through it all again but for anyone wanting to take driving serious then these are the books for you. To learn more about what Dvd's I recommend for the hazard perception then just click here and it will take you direct to required page.